Home Care for Veterans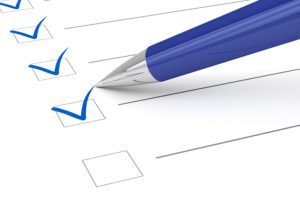 For an older adult on a limited income, having a private home care aide to help with bathing, dressing, meals and transportation may seem un-affordable. Yet, if the older adult is a wartime veteran or a surviving spouse of a wartime veteran, there are certain pensions programs that might be able to help.
One of them is called the Aid and Attendance Benefit.
This is a pension program that was developed following World War I by the Department of Veterans Affairs as a way to offer support services to soldiers injured in battle. Some of the soldiers returning from battle were physically injured or dealing with what was then called shell-shock, now referred to as post-traumatic stress disorder.
Later, the pension program expanded to veterans with non service connected disabilities (meaning disabilities that weren't caused or increased by military service). This pension also has enhanced benefits for those who need the aid and attendance of others for daily living.  The "Aid and Attendance" benefit can be used to pay for home care services.
Here are some basics about this particular pension.
The maximum pension with Aid and Attendance is $1,794 per month to qualifying veterans.  It can also be available to widows of qualifying veterans. The maximum pension with Aid and Attendance for a veterans's surviving spouse is $1,153 per month. If the qualifying veteran is married, the maximum pension with Aid and Attendance for the couple is $2,127.
A veteran needs to have served a minimum of 90 days' active duty in one of the major branches of the military. At least one day of service needs to have overlapped a time of war, as defined by Congress. This can include World War II, the Korean War, the Vietnam Conflict, and the Gulf War. If a veteran served at least one day during the Gulf War, their minimum time of service needs to have been two years.
When considering applying for the Aid and Attendance benefit, expect up to nine months before receiving approval from the VA.
The need for home care must be proven.
The best way to prove that home care services is absolutely necessary is through a doctor's recommendation. A doctor will need to complete VA Form 21-2680: Examination for Housebound Status or Permanent Need for Regular Aid and Attendance. In the report, the physician should sufficiently detail any impairments that affects the ability to dress,  to eat and prepare meals, and use the bathroom. The report should also reflect how well the person ambulates or how mobile the person is.
For more information and to learn about veterans aid and attendance, contact Veteran's Home Care at 888-314-6075.