Introducing our
Vet

Assist®

Companion.
The Additional Peace of Mind of Emergency Response Technology with No Out-Of-Pocket Costs.
VetAssist® Companion combines patented 24/7 voice-activated emergency response technology with the intelligence and entertainment of Alexa®. Our clients can enjoy a secure and safe home environment thanks to our encrypted, HIPAA-compliant network. With VetAssist Companion, bracelets and necklaces aren't needed for advanced, around the clock security. Installation is simple. Our experts even walk you through each step. Best of all, your VA Aid and Attendance benefit will cover the cost of our VetAssist® Companion.
Smart Home Technology customized just for you!
All the devices that come with our VetAssist® Companion service are pre-programmed and ready to use. Now you can make hands-free calls to your doctor's office, your kids, your grandchildren, your pharmacy and your favorite pizza place. It's tailored just for you. If internet is not available, the system can run off a nearby cellular tower.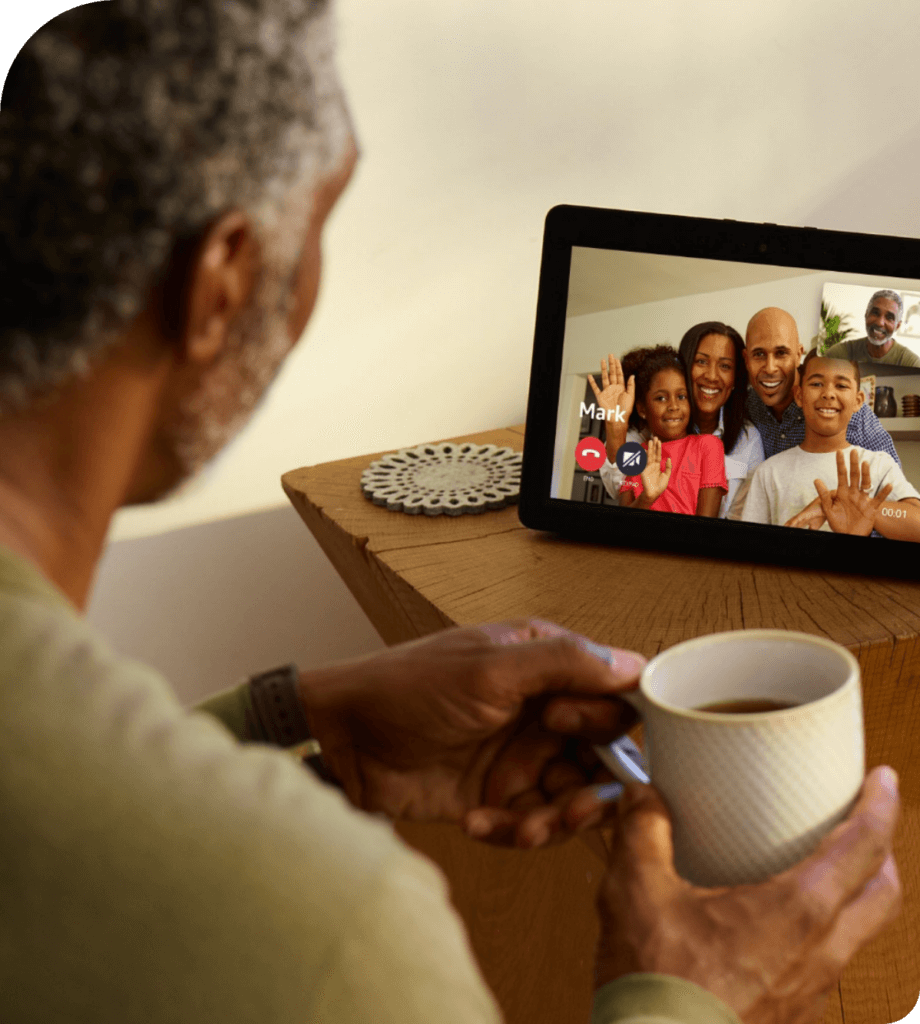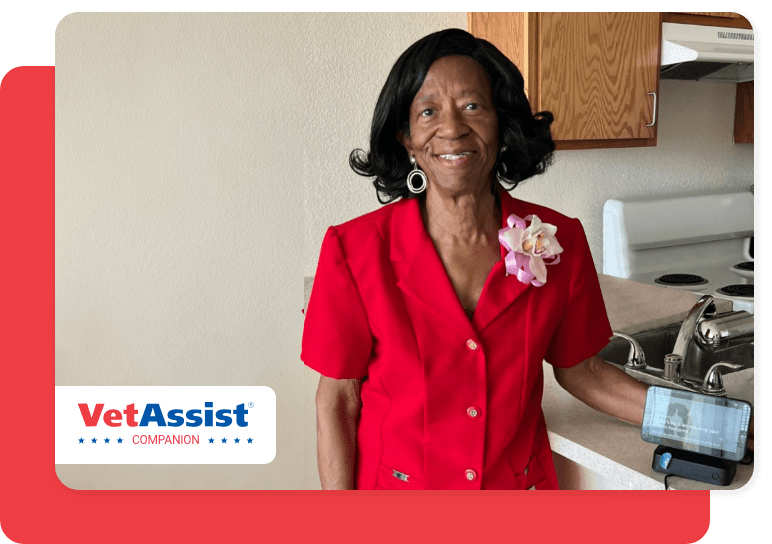 WE'RE ALL IN THIS TOGETHER
Reducing Isolation and Loneliness
Our goal is to keep VetAssist® clients more connected and protected. That's why we launched this innovative medical alert system called VetAssist Companion. It's powered by Alexa® technology and offered to our VetAssist clients. It's voice-activated, interactive and fun! Simply say, "Alexa, call Mike." Or "Alexa, remind me to take my medication." Or "Alexa, play music."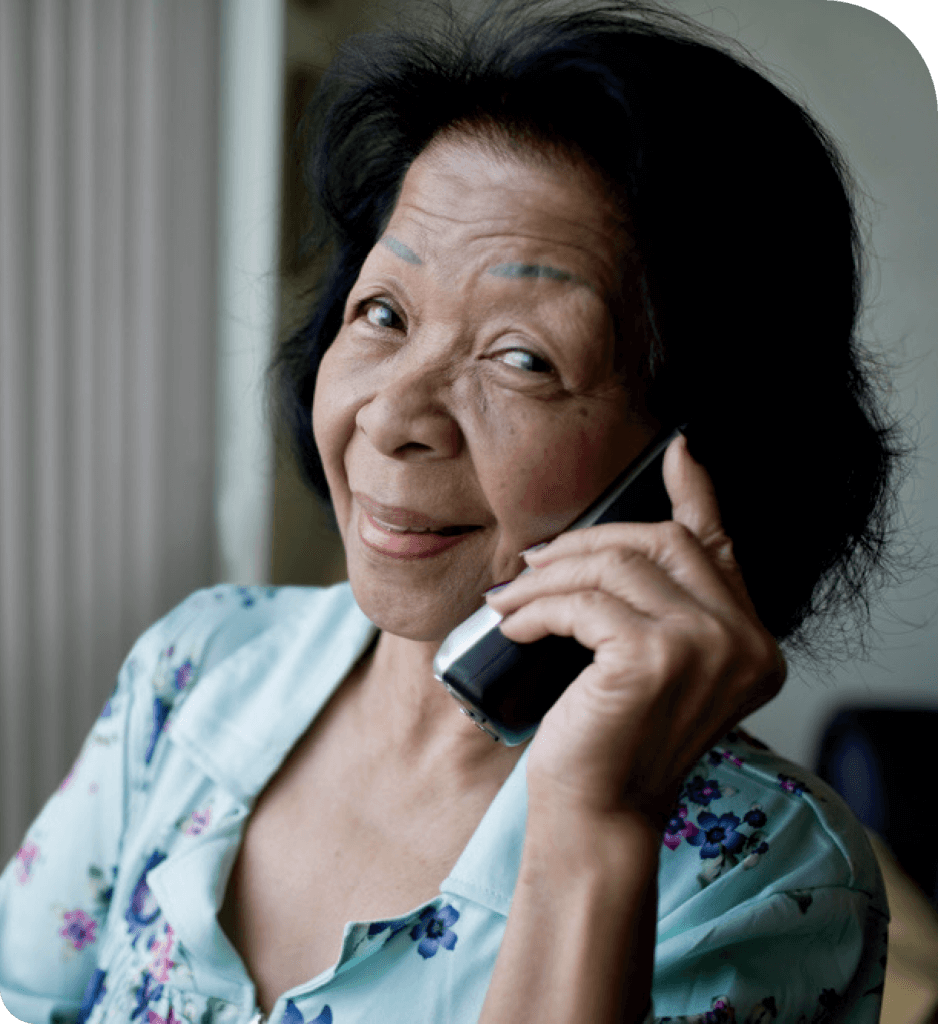 Vet

Assist

Clients can Stay Connected by Video.
Connect with family and friends anywhere by video calls with just your voice. Staying more connected and protected has never been more important. We make it simple and easy.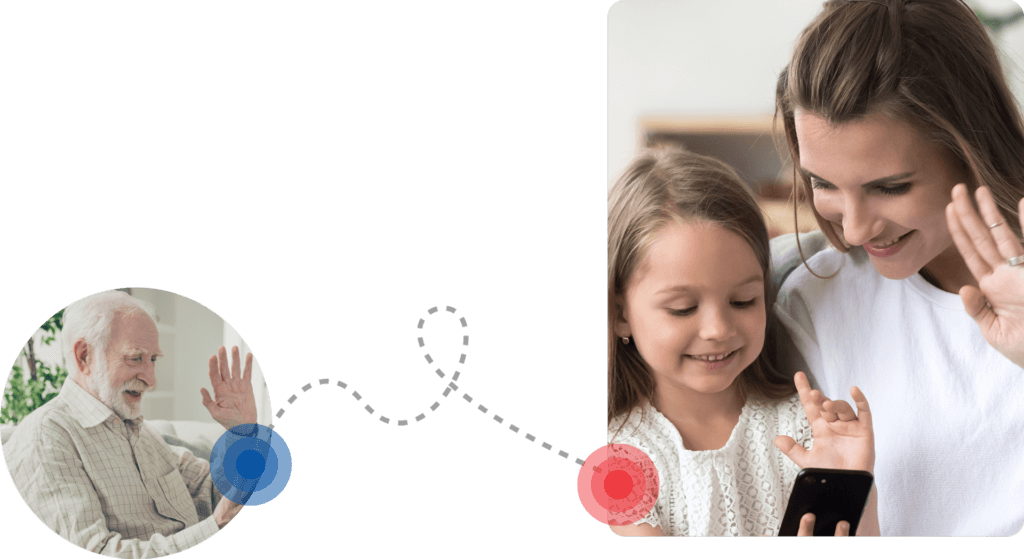 Watch what these clients say about the

WWII Veteran Leo Likes His New Alexa
VetAssist Companion Makes Me Happy
24/7 VOICE ACTIVATED emergency response system
Customized reminders to take medications, bathe, call doctor
Hands-free VOICE ACTIVATED phone
In-home intercom system
Set calendar – doctor appointments, birthdays, outings
24/7 ENTERTAINMENT – Music, news, weather, trivia, jokes, stories, games, or just chit-chat with Alexa®
Now offering our new VoiceHealth program to monitor daily care routines and wellness indicators of seniors living independently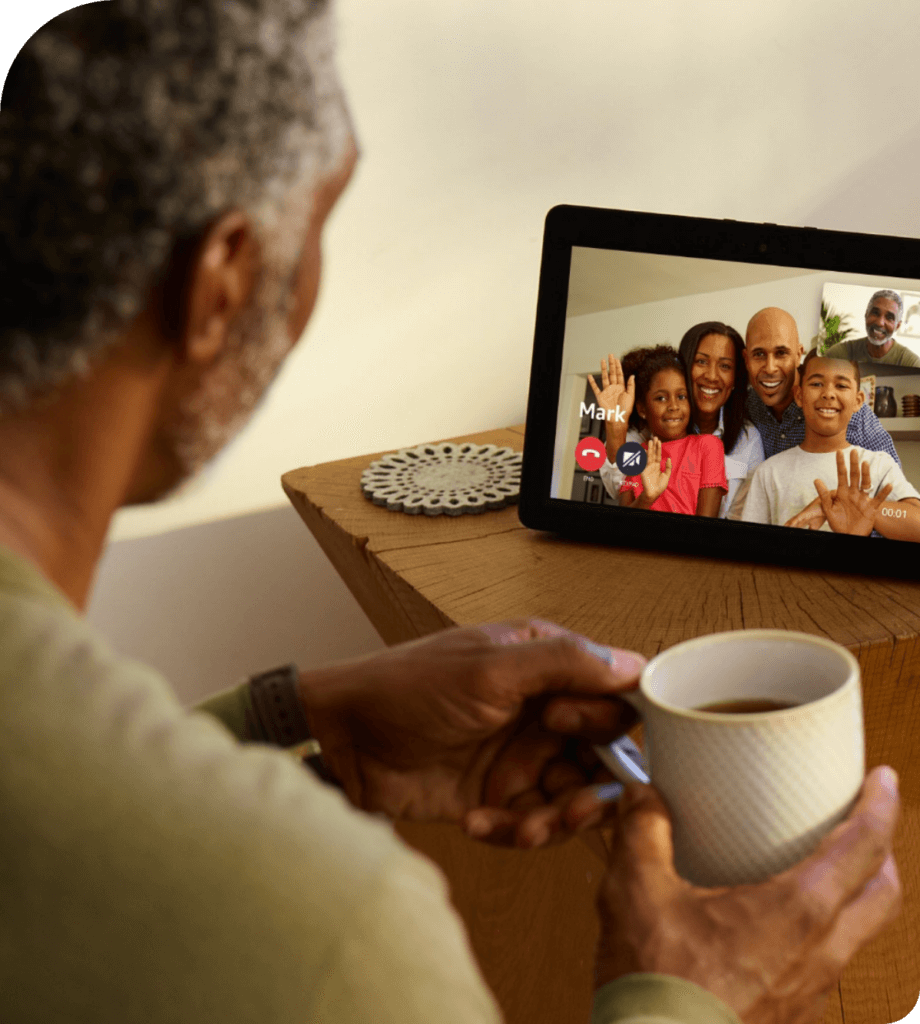 Existing VetAssist Clients