Our proprietary VoiceHealth® software​​
The automated VoiceHealth system allows a healthcare professional to monitor the daily care routines and wellness indicators of a senior living independently.
Each day, you will utilize your VetAssist® Companion to access the VoiceHealth skill, which will prompt you with questions designed exclusively for you, taking into account your unique health requirements.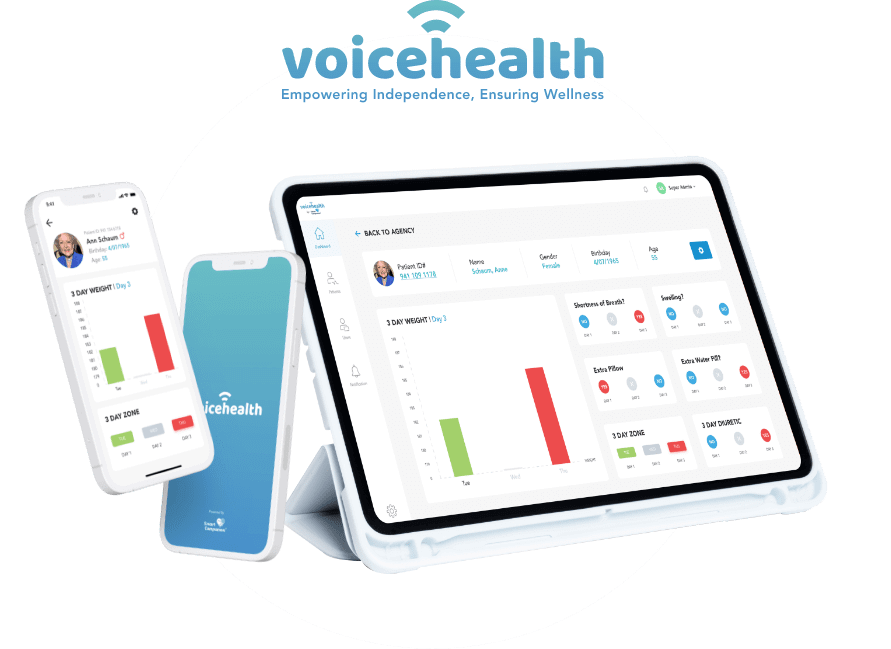 Wellness Indicators

The system tracks vital health indicators such as blood pressure, weight, potential swelling, bruising, medication usage, mobility, and more, providing valuable data for
healthcare decisions.

Alerts and Notifications

Our healthcare professionals and your designated caregiver receive alerts in real-time if any concerning changes or irregularities are detected, enabling prompt intervention when necessary.

Data-Driven Insights

VoiceHealth collects and analyzes data over time, offering insights into long-term health trends and helping seniors and their caregivers make informed decisions
about their care.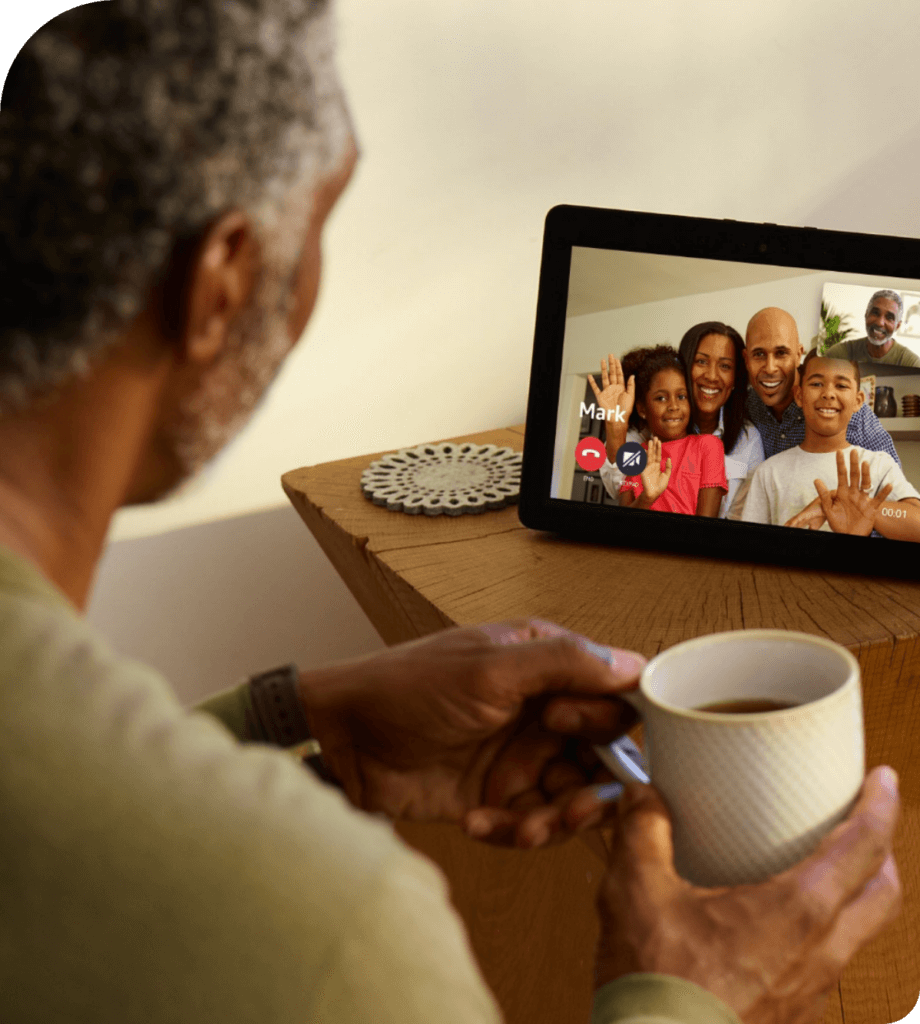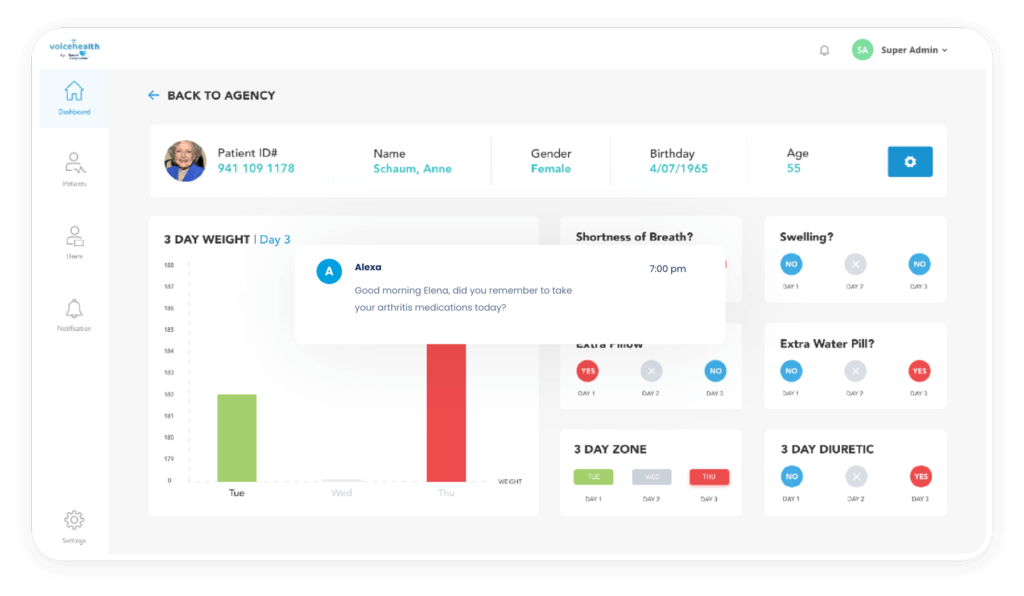 Each day you use your VetAssist Companion to open the VoiceHealth skill. The program will ask you the questions created specifically for YOU. This provides our healthcare professional real time information, giving them the details to respond as needed to any concerns or changes that may be occurring.
All answers are recorded and saved within the VoiceHealth proprietary software portal as soon as questions are answered. The dashboard clearly displays the daily answers to identify trends helping seniors and their caregivers make informed decisions about their care.
Text and email are sent immediately to our healthcare professional, family, and assigned emergency contacts if an answer falls in the Red Zone.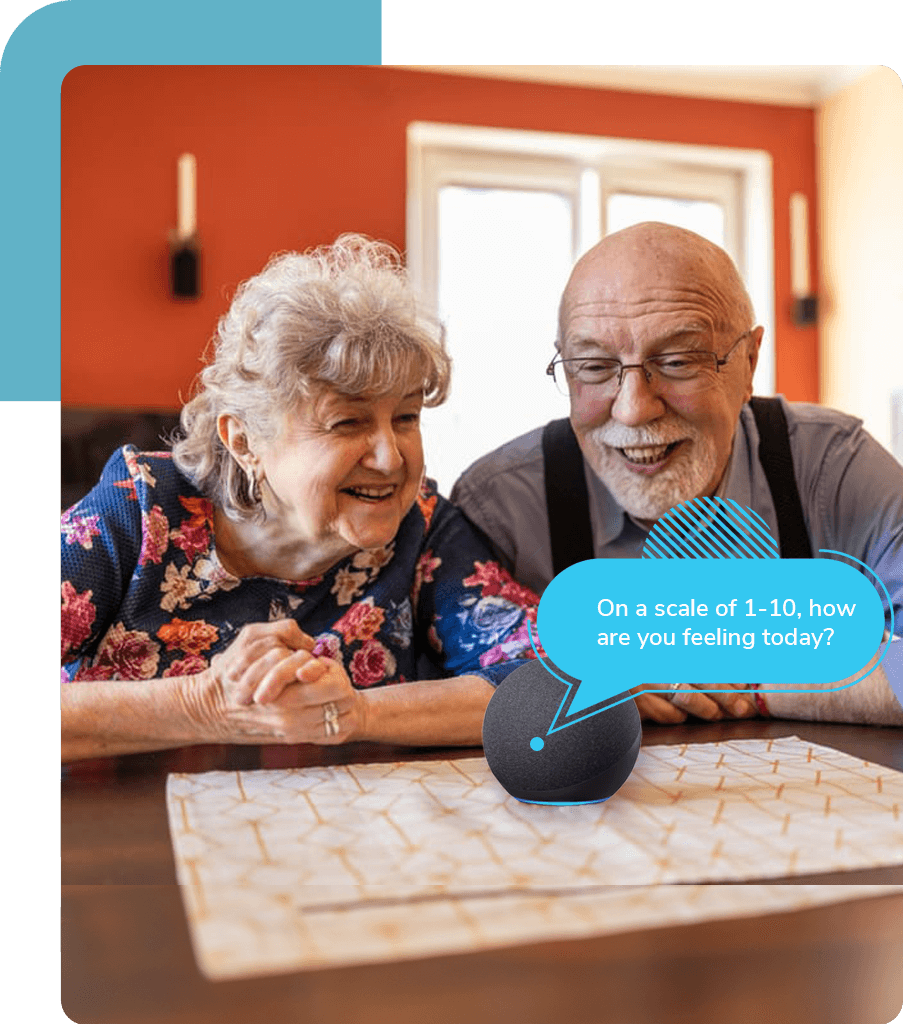 ​Create a list of questions such as: ​
Have you taken your heart medicine?
What is your weight today?
Have you had any bleeding or bruising in
the last few days?
Are you feeling any anxiety or agitation?
What was your blood pressure reading today?