Meet Us & Learn More at Home Care Conferences & Events
Working closely with more than 4,000 home care providers across the country, Veterans Home Care representatives will participate in the following conferences and events. If you're attending one of these national or regional home care conferences or events, please come see us!
---
UPCOMING EVENTS
PAST EVENTS
Need a speaker for your conference, event or for in-service training?
We have unparalleled expertise when it comes to accessing the VA Aid and Attendance benefit for long term care. We're happy to share that knowledge to help any veteran family in need. Our executives can also discuss a variety of topics pertaining to the home care industry and the future of technology in senior care. Email us at
info@veteranshomecare.com
or call your VetAssist manager.
Our VetAssist Program managers can help agency professionals understand how VA benefits can provide veteran families with funds for in-home care and adult daycare.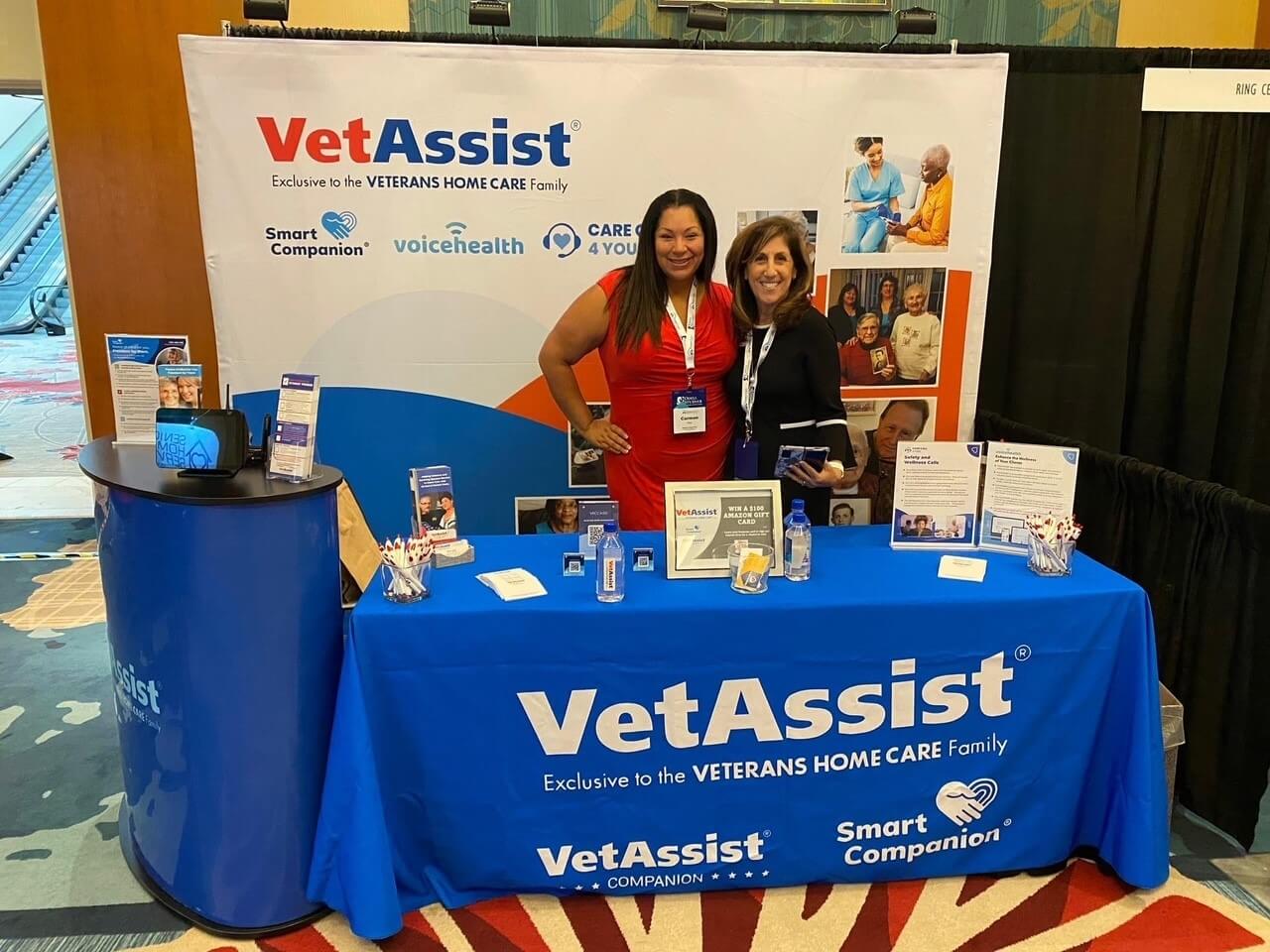 If you have a client who could benefit from our services, please use our online referral form. If you have questions or would like to learn more about becoming a VetAssist® Program Partner, use the form below.

National Headquarters
11861 Westline Industrial Drive, Suite 750
St. Louis, Missouri 63146
Referrals: 1-888-314-6075
Fax: 800-640-7988
The VetAssist® Program is offered exclusively by the Veterans Home Care® family of companies.
Veterans Home Care® and the VetAssist® Program are not part of any government agency and are not affiliated with the Department of Veterans Affairs (VA).

Veterans Home Care, LLC | Veterans Home Care of California, LLC | Veterans Home Care NYJ, LLC | Veterans Home Care of Texas, LLC | VetAssist, LLC | VetAssist Atlantic, LLC | VetAssist Central, LLC | VetAssist Nevada, LLC | VetAssist Pacific, LLC | VetAssist West, LLC