Additional Care Plan Services
In addition to the VetAssist Program, we offer virtual care services – VetAssist® Companion, Care Call 4 You, and VoiceHealth—redefining senior care by leveraging cutting-edge technology to ensure independence, safety, and well-being. This approach not only empowers seniors but also provides caregivers and loved ones with the assurance and support they need in the modern age of healthcare.
Crafted to meet the desires of seniors seeking to uphold their independent way of life, this program simultaneously offers caregivers and loved ones the peace of mind they seek.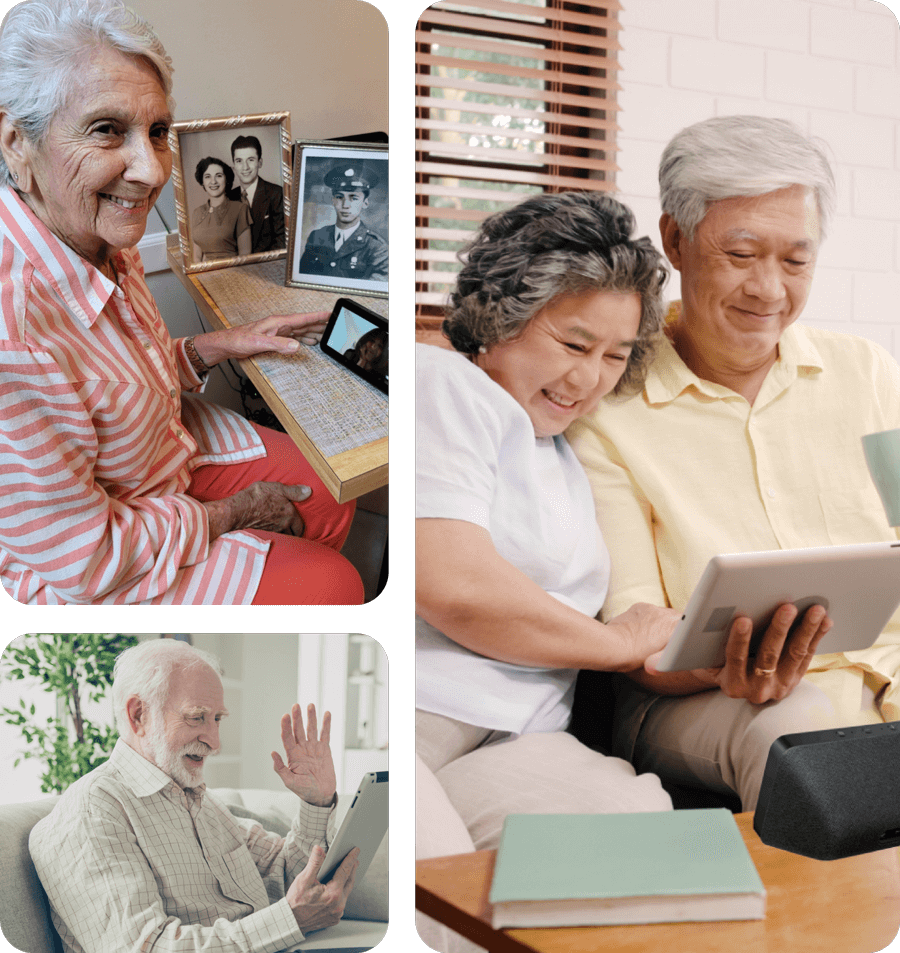 VetAssist® Companion creates a personalized, whole-home system of smart medical alert devices, transforming a senior's living environment into a sanctuary of safety and support. With this technology, seniors can maintain their independence with confidence, knowing that help is just a voice command away.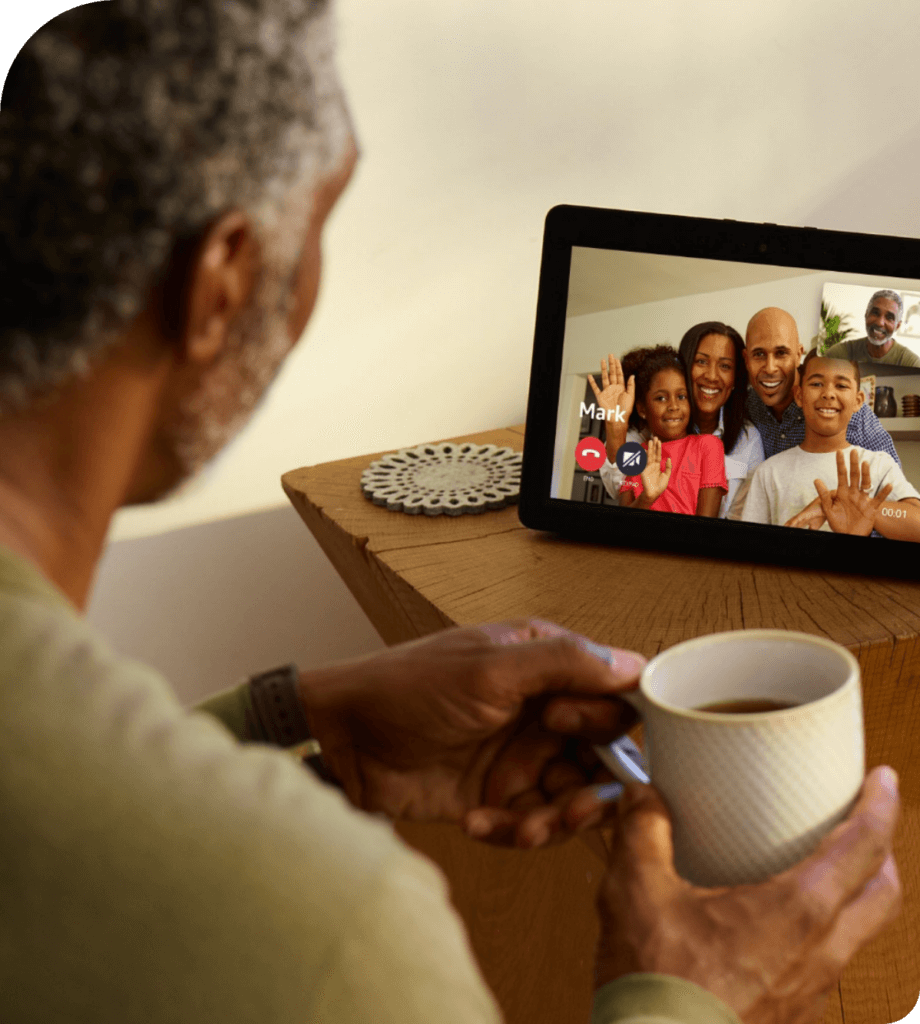 Care Call 4 You offers seniors regular, scheduled phone calls from a team of dedicated healthcare professionals. These calls go beyond mere check-ins; they are designed to enhance care, ensure safety, and promote holistic well-being.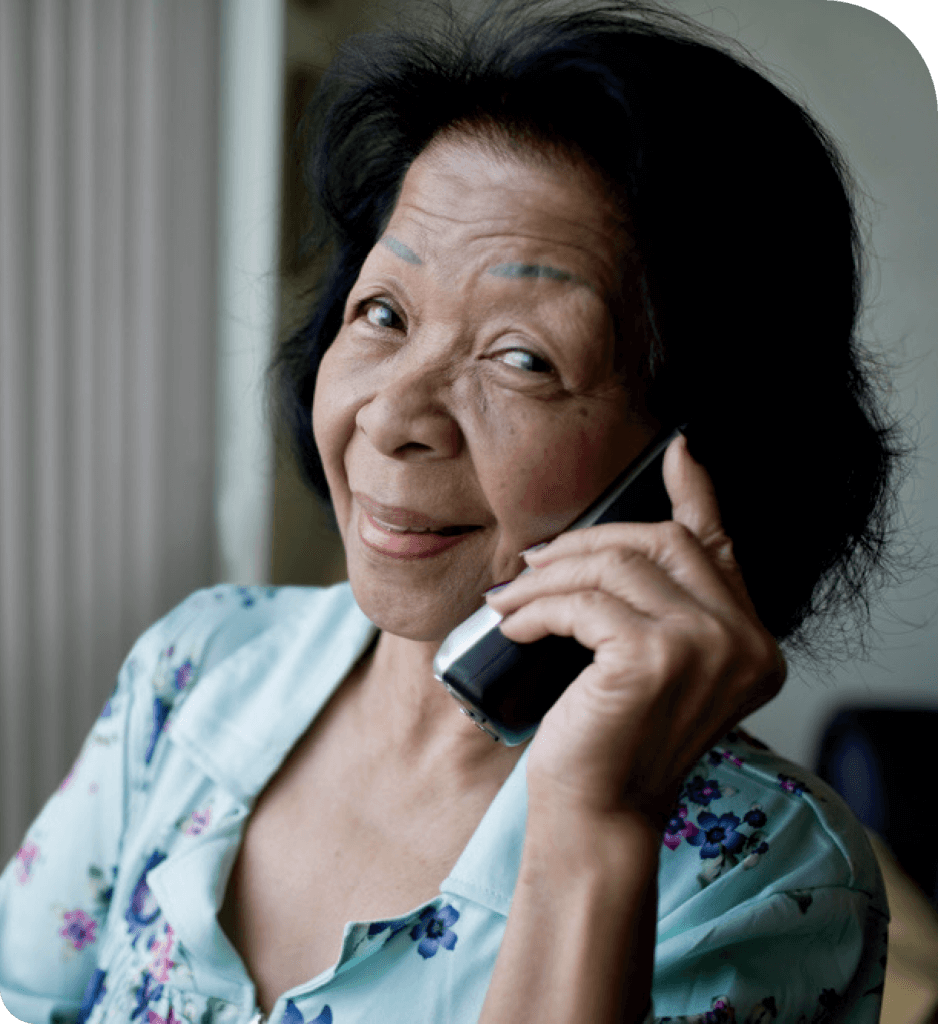 VoiceHealth offers an automated system accessed through your VetAssist® Companion and VoiceHealth skill, that allows a healthcare professional to monitor the daily care routines and wellness indicators of seniors living independently. It provides a comprehensive view of a senior's health and well-being, even from a distance.