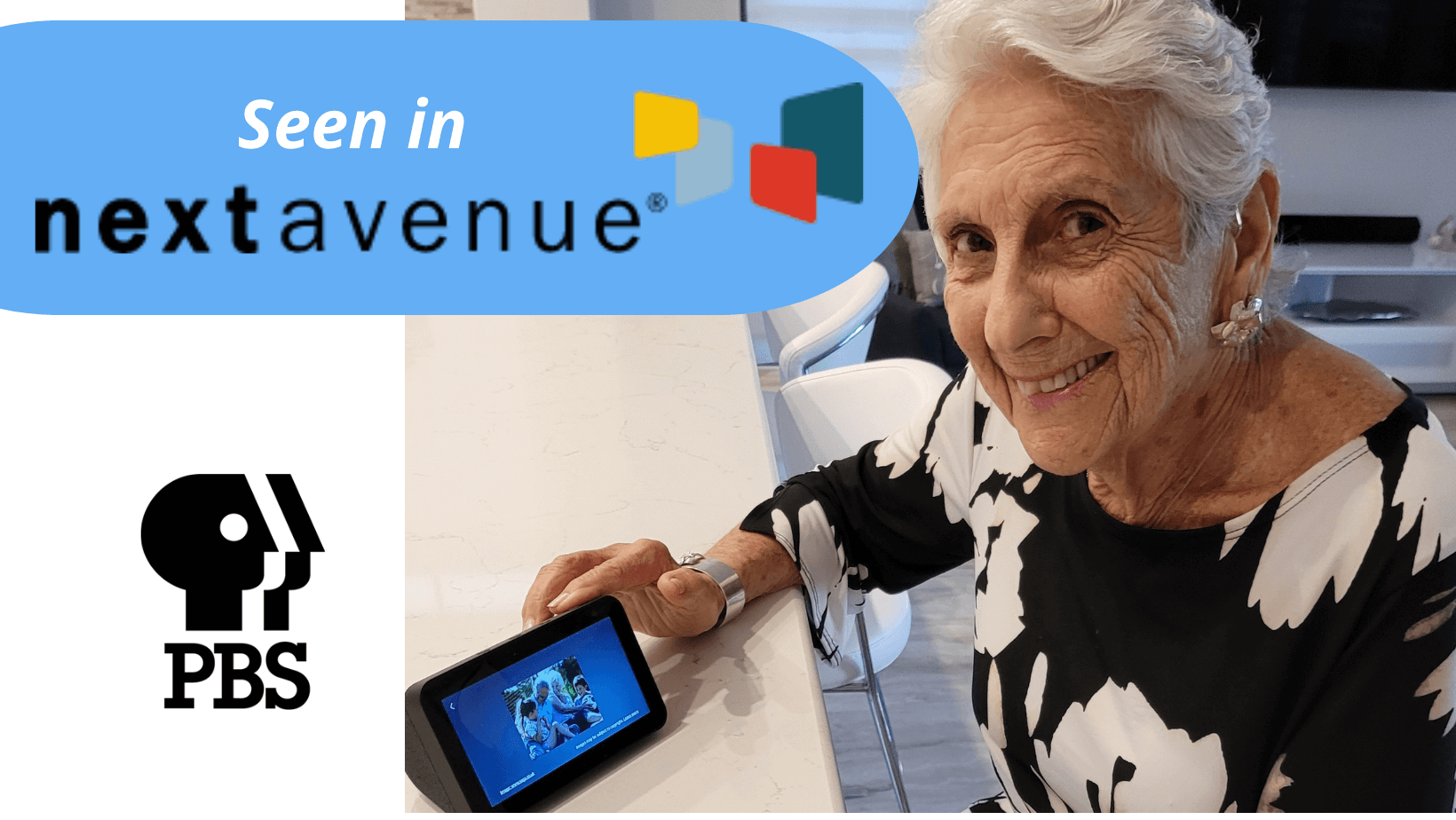 PBS Next Avenue Says VetAssist Companion Is A Life-Saving Robot Companion
Read "You Can Have a Robot for a Roommate," a June 29, 2022 article in PBS's Next Avenue to learn how technology or a robot companion can assist seniors. The article features our VetAssist Companion, which is available to qualifying veterans or their surviving spouses with no out-of-pocket costs.
Robot Companions and Cyber Sidekicks
Senior technology referred to as "robot companions" and "cyber sidekicks" includes robotic pets that can make living alone safer. They combat loneliness. The article says the New York State Department of Aging was impressed enough by these devices that it announced it would furnish them to older adults who are at risk of isolation and loneliness.
More than Robot Companionship
The VetAssist Companion is much more than just a robot companion. It's a complete smart system that replaces dated medical alert devices and connects seniors to the internet via Alexa. It allows them to make voice-activated audio and video phone calls. The VetAssist Companion is customized for each user and comes pre-programmed and ready to go. It can remind you of appointments, to take your pills, turn off the stove or lock the door. It's also fun. It can tell you jokes, play music, tell stories. It's useful. You can ask the VetAssist Companion any question, get news or sports info.
The Next Avenue article also mentions SmartCompanion Care, the new company affiliated with Veterans Home Care that also offers the identical system to those who don't qualify for VA benefits. Watch the video to see how SmartCompanion can improve the safety and well-being of an aging loved one.
Addressing Caregiver Shortages
The Next Avenue article talks about how robot companions can address the caregiver shortage. Paul Osterman, Ph.D., a professor at the Massachusetts Institute of Technology says by 2030 there will be a national shortage of 151,000 paid caregivers and 3.8 million unpaid family caregivers. In other articles Osterman says, "It's an absolute train wreck waiting to happen." Caregiver shortages result from a shift to a larger older adult population, families having fewer children and families living geographically farther apart.
VetAssist Companion User Reviews
VetAssist Companion user Bonita Hoyle was quoted on how the system saved her life. Erika Hilliard was quoted on how VetAssist Companion made life easier, not just for her mother but for her whole family.
SmartCompanion Touted in Other Publications
Other versions of this story appear in several publications.
How to Get A SmartCompanion or VetAssist Companion System
Families whose loved ones may qualify for VA benefits to cover the cost of the VetAssist Companion system can contact Veterans Home Care at 888-314-6075 or info@veteranshomecare.com
Others who are not eligible for VA benefits can purchase a SmartCompanion by emailing info@veteranshomecare.com or calling 855-488-1081.