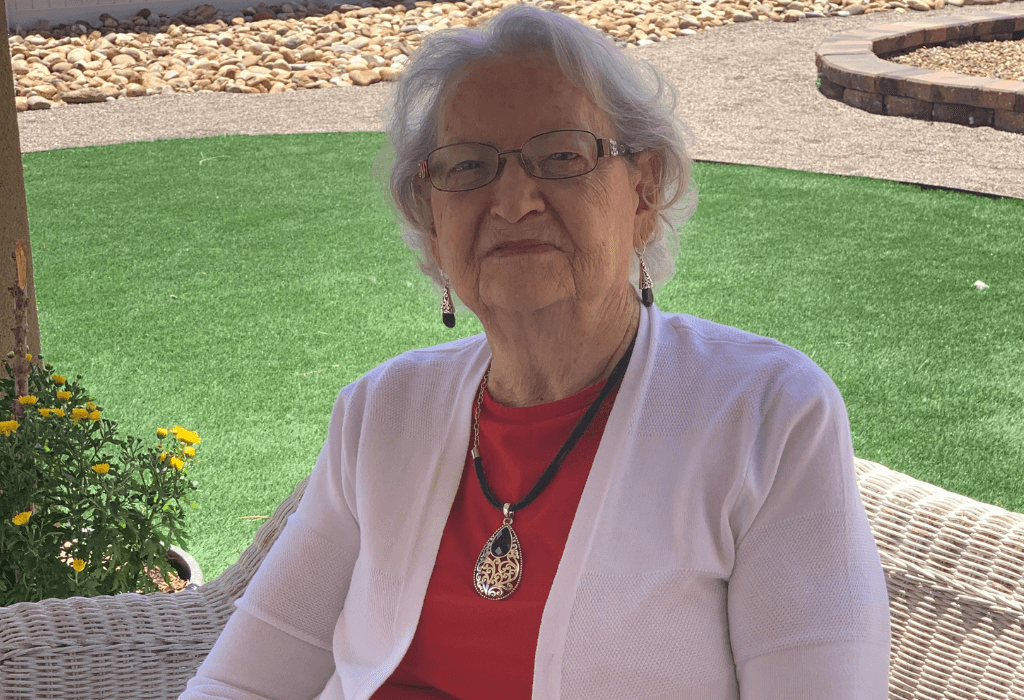 "It's incredible what we have nowadays. I'm a country bumpkin — when I was growing up, we didn't have 911," says Bonita Hoyle, an 86-year-old grandmother. Lately, she has taken to the latest new assistive technology called VetAssist Companion® with gusto. "It's wonderful to me, to be able to speak and get a response," she said of her 24/7 voice-activated, medical alert system, complete with the fun and intelligence of Alexa®. "It couldn't be simpler. It's kind of fun."
What is Assistive Technology (AT)?
Assistive technology includes any equipment modified or customized, software or service that allows disabled people to increase, maintain, or improve functional capabilities.
Voice-activated, Pre-Programmed Assistive Technology
The Companion system is designed for seniors. Bonita's was also pre-programmed just for her to call family members and friends. It's assistive technology that comes ready right out of the box.
At first, Bonita began learning to use her system for day-to-day chores.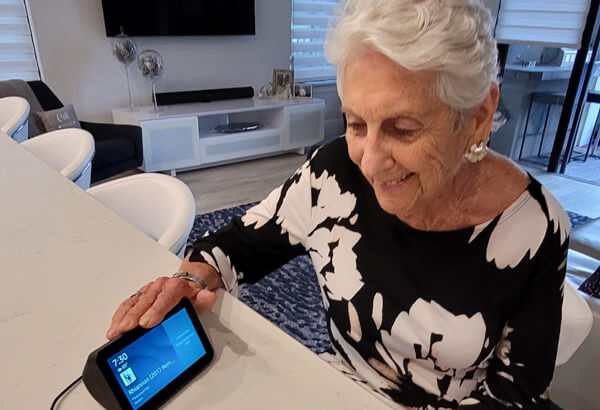 "
I use (the Alexa function) a lot for a timer," she said. "I have macular degeneration, so I can't see well. I don't dare put anything on the stove without a timer."
It wasn't long before her VetAssist Companion was a literal lifesaver when Bonita needed medical help.
Alexa, Call for Help!
"For several days, I was getting weaker and weaker, but there was nothing specific," she said. "One night, I woke up at 3:30 a.m. and thought, 'That's enough of this.'" Thanks to the preprogrammed VetAssist Companion, she could summon 911 easily. "All I have to do is say, 'Alexa, call for help.'" The response team that answered her call and dispatched emergency paramedics also alerted her family members who live nearby.
Bonita spent two nights in the emergency room to check her oxygen levels. Her blood pressure was too high, she was having shortness of breath, and eventually, the ER did a urine test that showed a bladder infection. Soon, she was back at home and feeling better with greater appreciation for assistive technlogy.
Bonita Had No Idea that She Qualified for VetAssist
VetAssist Companion
technology is just one facet of the
VetAssist Program
®,
which covers a variety of services, including an in-home caregiver, all with no out-of-pocket costs for eligible wartime veterans or their surviving spouses. "I didn't even know about it. It's like an angel for me, the whole VetAssist Program," says Bonita.
Married and Raising a Family in Out West 
Bonita was married to Glen, a Korean War vet, for almost 70 years. They wed in 1951 when they were teenagers. They moved around the West a number of times, living in Dallas and Albuquerque with their six children before settling in Farmington, New Mexico. She had a 30-year career in cosmetology and saw something of what could happen as people age and become less self-sufficient. "I had seen people who wouldn't give up driving," she said. She didn't want to be that person.
Bonita beat a number of challenges over the years, including being diagnosed with breast cancer at 78 and her husband becoming an alcoholic because of back pain.
When Bonita was in her 80s, she and Glen moved to the Farmington/Kirtland area, in the northwest corner of New Mexico, where two of their daughters lived; a third daughter lived nearby as well. By then, their family expanded to include 19 grandchildren. "I didn't want to make our kids travel long distances to help us out," she said. When she was 85, "our kids had moved us to a new home," but almost before the Hoyles had time to settle in, everything changed. Glen died five weeks later and their oldest daughter and Bonita's twin sister also died around then.
How Bonita Found Out That She Qualified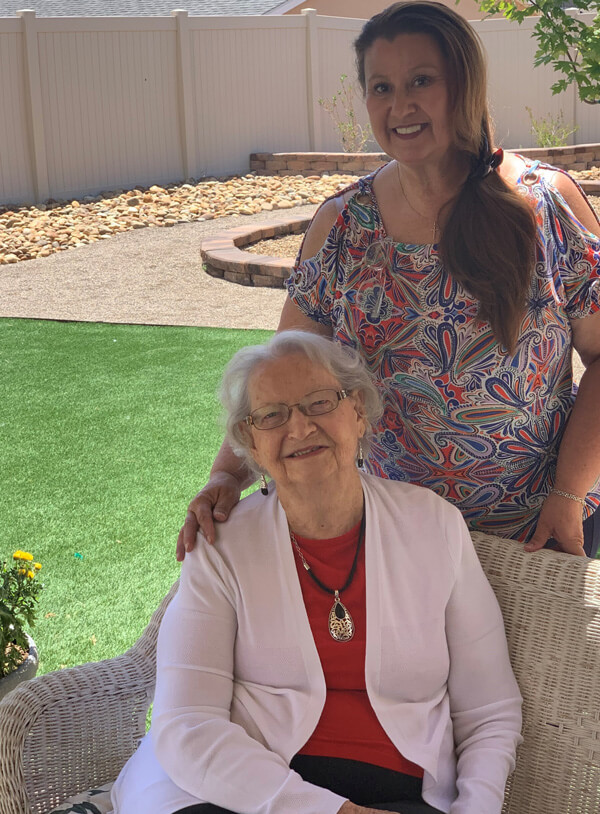 In June 2020, when Bonita needed help with home and health issues, she called Caregivers in Your Home

and connected with co-owner and manager

Bernadette Alarid

. She had been getting help from another service, but that closed because of COVID-19.
"
For the most part, I can take care of myself, but I needed help with cleaning and shopping. Bernadette came out to interview me, but they charged $24 an hour, and I said I couldn't afford that," Bonita said. "Bernadette asked if my husband or I had been in the service." Thanks to Glen's Army service, Bonita was able to join the
Veterans Home Care
®
family and now has the security of the VetAssist service. "That was like a godsend."
Caregivers in Your Home is one of 4,000+ home care agencies in VetAssist's national provider network. "We've had many VetAssist clients," says Bernadette. "It's wonderful for our business and our clients.
"
VetAssist has experts that check eligibility to determine if a senior should apply for the VA's Aid and Attendance benefit. Next, they help with the VA application. It can get messy and complicated gathering medical and military records, but VetAssist offers that service at no charge. Clients like Bonita are both relieved and appreciative."
Bonita is still feisty and proud of her ability to survive life's challenges. "I'm old school," she says with pride. "I get dressed up to go out."
How to Get Care and the Latest Assistive Technology
Veterans Home Care's VetAssist Program, including the VetAssist Companion technology, is available with no-out-of-pocket costs to those who qualify. Others can purchase the same technology service, branded as SmartCompanion, through the Veterans Home Care family of companies.
If you are a wartime veteran or veteran's surviving spouse,who wants to remain independent at home despite health issues, or a loved one acting on their behalf, contact us today. Like Bonita Hoyle, you might find that VetAssist is just what you need to feel safe, secure and cared for at home, equipped with the latest assistive technology for fun and for emergencies. Call 888-314-6075

.