In some ways, Belle Christian is typical of many suburban women. She loves to cook, knows her plants and is devoted to the two small dogs that share the house.
One more thing: She's 106 years old. And a half, if we're getting technical. And still going strong, with help from family and Veterans Home Care.
Mrs. Christian is among the thousands of wartime veterans and spouses who receive benefits through the VetAssist program. Two program-funded caregivers provide services and companionship so that Belle's great-granddaughter, Sarah Heady, can go to work as an occupational therapist and realtor. Belle lives with Heady in Affton, MO, a suburb of St. Louis.
"We've had the same caregivers for a couple of years now. Kerie and Loretta are like part of the family," Heady said. "They are definitely a big help. I can actually work full-time to take care of us."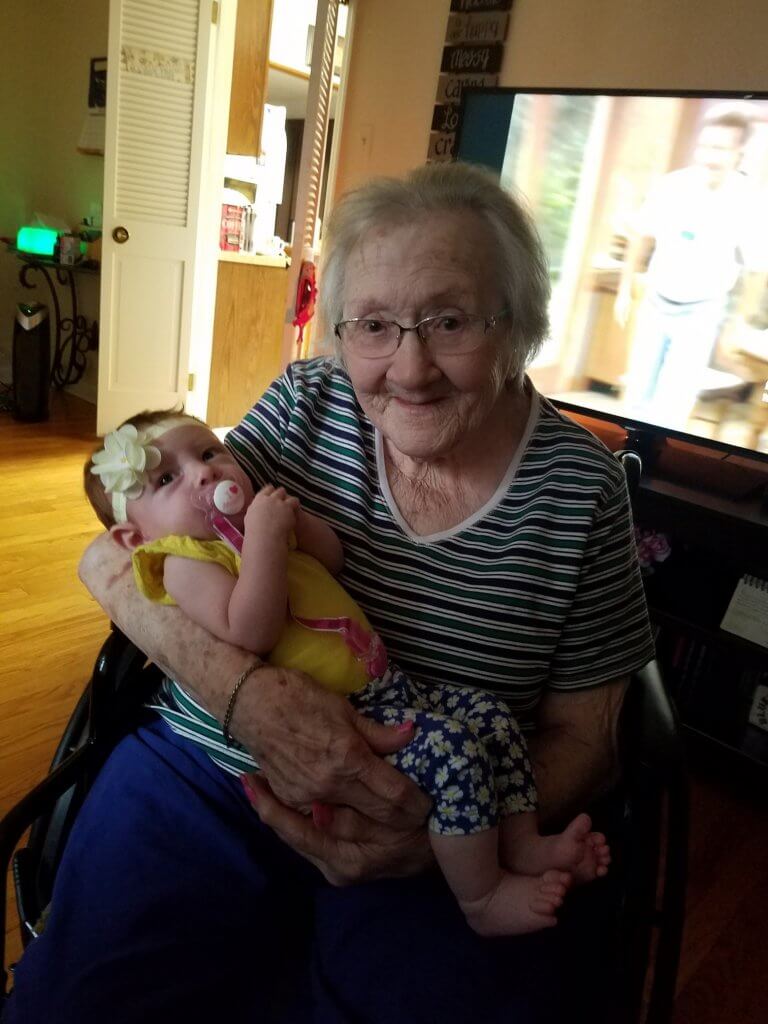 What is VetAssist?
The VetAssist® Program assists eligible veterans or their surviving spouses with a little-known benefit called "Aid and Attendance" from the Department of Veterans Affairs (VA). Veterans and their surviving spouses receive home care and assistance with activities of daily living thanks to an interest-free loan covering expenses while their application processes. In short, the VetAssist Program takes care of the men and women who took care of our country.
Though the program is not widely known, Heady was well aware of its existence. In her role as an occupational therapist, she had referred eligible clients to Veterans Home Care. And while the application process with Uncle Sam can be daunting, in the case of her great-grandmother, it got even more complicated.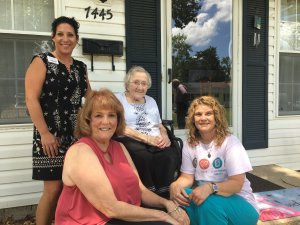 It seems Belle's husband, who died in 1973, provided a paperwork challenge. Ewart Gladstone Christian, born in 1897, was a mere 14 years old when he fudged his age and joined the Navy in WWI. When the family went to apply for "Aid and Attendance" benefits, the date of birth and age at enrollment were at odds.
"Since he lied about his age, the benefit enrollment papers were all messed up and it took a while to straighten out," Heady said with a chuckle. "Luckily, Granny keeps everything and had his Navy enrollment and discharge papers, so we got it resolved."
The assistance attained through Veterans Home Care helps keep Mrs. Christian pursuing her interests. She still loves spending time in the kitchen and bakes cookies and brownies from scratch at least once a week. She attends to all the plants in the house and offers Sarah advice on caring for the roses outside. And she adores the household's two canines, a Yorkie named Princess and Brown Sugar, a Chihuahua-Terrier mix. She received Brown Sugar as a gift on her 105th birthday.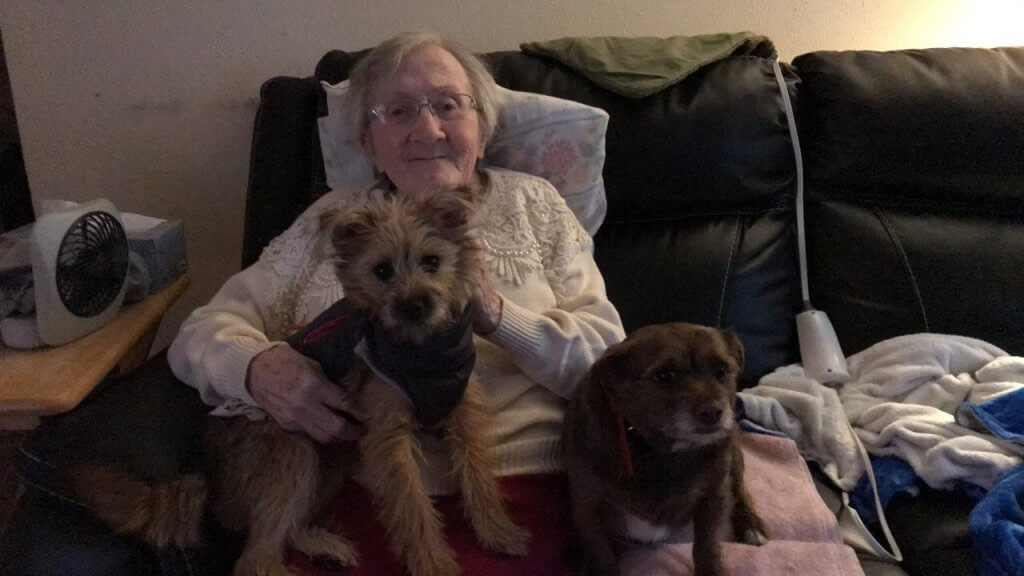 Appropriately, given her name, Mrs. Christian spends time at home with Christian devotionals and singing hymns. Church attendance, however, has given way to a tradition with her great-granddaughter.
"Sunday is our lazy day," Sarah said with a smile. "We make pancakes, drink coffee and watch 'Golden Girls.' It's our one morning a week where we do nothing but hang out."
Belle also is huge St. Louis Blues fan, a particularly gratifying experience in 2019 as the team made its run through the National Hockey League playoffs. She doesn't miss a game on TV. For her 106th birthday, Sarah and family friends arranged to take her to a game as a surprise.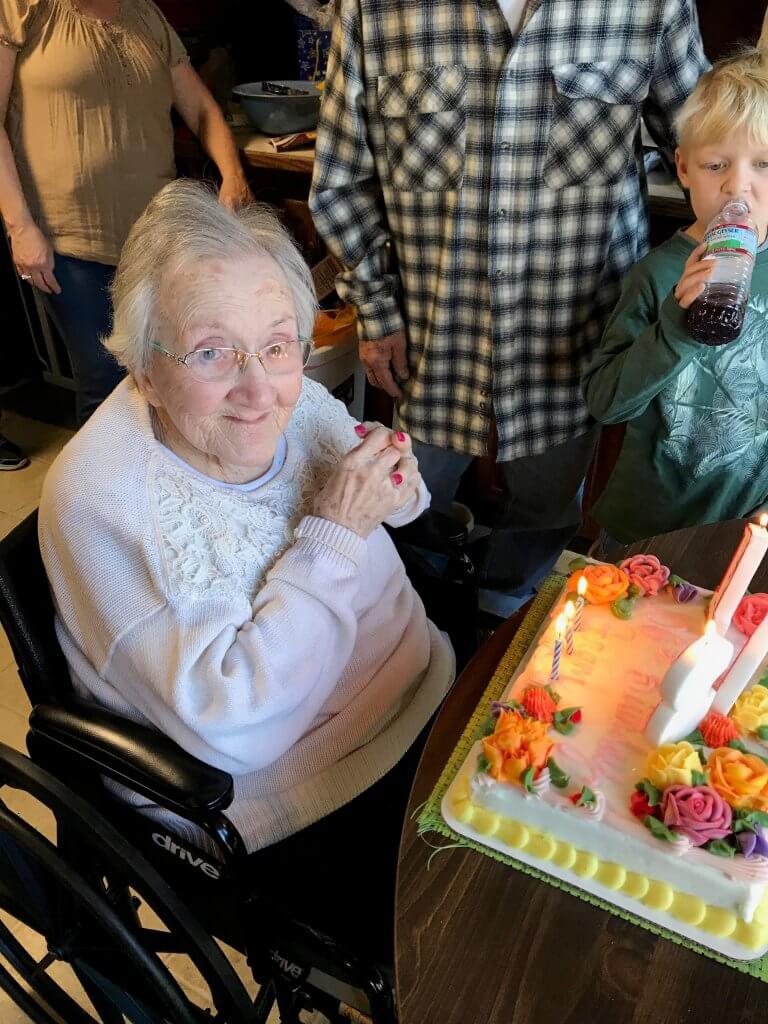 "She had no idea she was going. We got her all dressed up in her Blues gear and got in the car," Heady recalled. "Halfway there, I said, 'Granny, have you figured where we're going yet?' She hadn't and I told her we're going to see the Blues live. She said, 'what? Are you serious?'
It got better from then. Sarah and Belle were interviewed by Fox Sports Midwest live on the huge video scoreboard, with Sarah doing the talking since the p.a. system was creating feedback in Belle's hearing aid. The Blues flashed birthday wishes to Belle occasionally throughout the game.
"People figured out who she was and kept coming up to see her," Heady said. "The Blues gave her a game puck, and Louie (Blues mascot) came to see her. She didn't leave her seat. She was in heaven, just loved it. She kept saying that she was treated like a queen."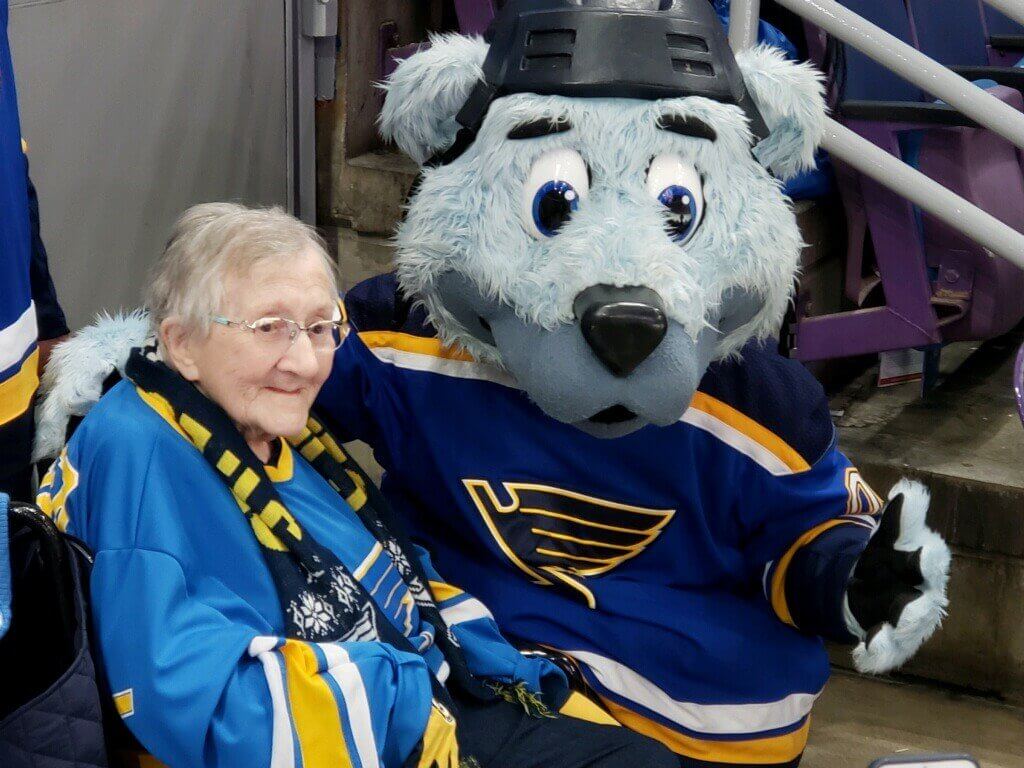 ---
---
It's been quite a life. During WWII, Belle used to round up neighborhood kids and take them to the history museum. "There was no money and she wanted them to have something to do," Heady said. Belle also used to be in a kitchen band, which played unusual instruments and would tour nursing homes to entertain residents. She wore high heels into her 90's and walked most everywhere.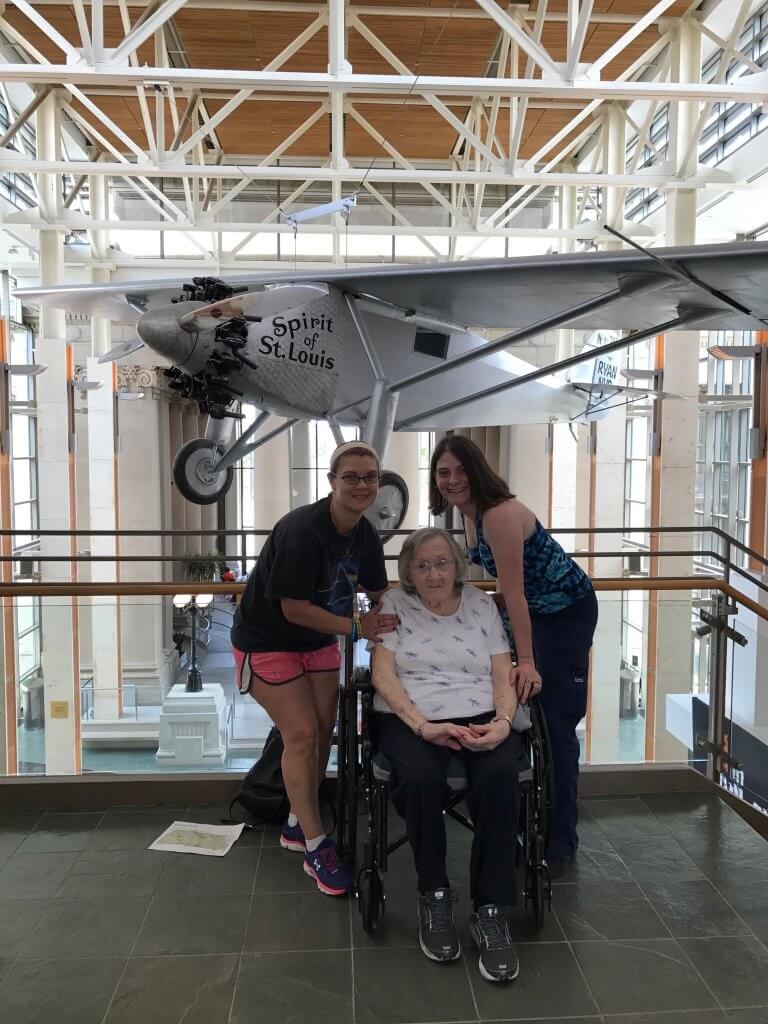 Belle still gets out to have her nails done every four weeks and hits the hair salon every six weeks. She's headed for birthday 107 in November, despite not having a family history of longevity. Her mom died of tuberculosis at age 26. Her dad died of cancer in his sixties.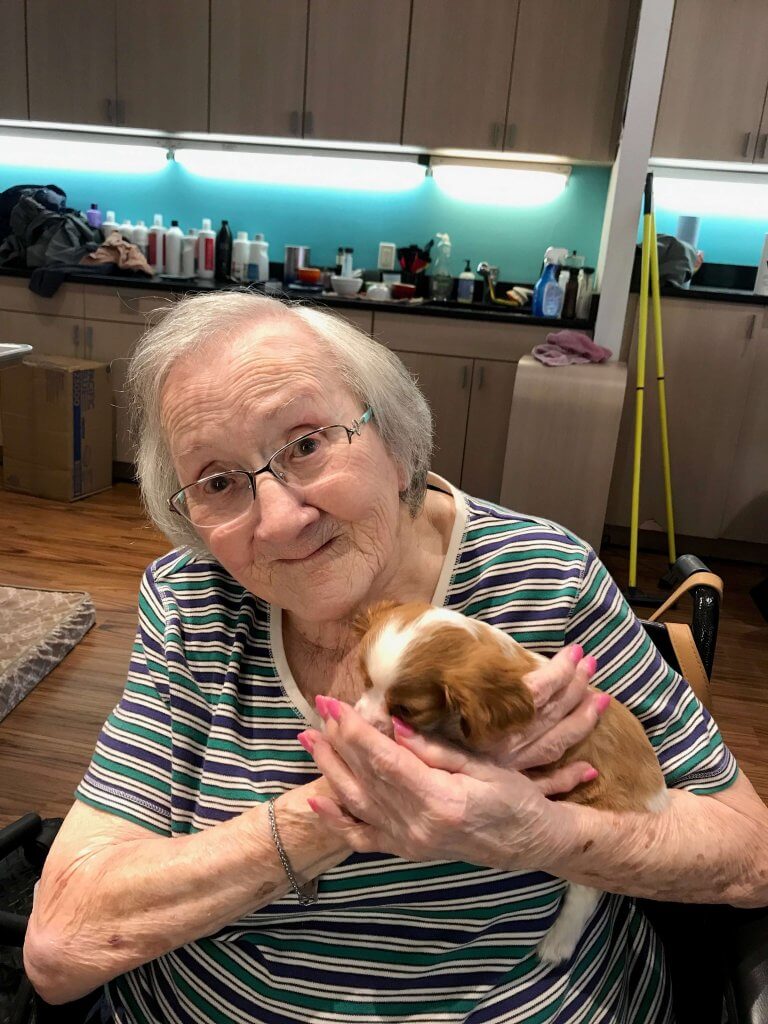 When you join the ranks of centenarians, people frequently ask your secret.
"Granny says it's because she never smoked, never drank and never has driven a car," Sarah says. "We all kind of laugh."
Can VetAssist help your situation?
Those who wish to apply for Aid and Attendance, and choose to use their funds for in-home care or adult day care should look into VetAssist. Veterans Home Care, LLC, a private, family-owned business, offers the VetAssist Program. While the company charges a market rate for care, no fees are ever charged to assist veterans or their families with VA paperwork or for a loan to provide care before VA entitlement.
To be eligible from Aid and Attendance, a veteran must have "the 3 M's" . . .
Military: Are you a veteran or the surviving spouse of a veteran who served at least 90 days on active duty, at least one day during wartime with an honorable discharge? (Persian Gulf War veterans must have two years of active duty or the full period of which they were called for active duty.)
Medical: Do you have a non service-connected medical condition causing you to need assistance with activities of daily living?
Money: Do you have limited income and assets? (Your home and car are exempt.)
Not sure if you qualify?
If you or a loved one is interested in learning more about the VetAssist Program, for both wartime veterans and their surviving spouses, please call 1-888-314-6075 or email: referrals@veteranshomecare.com