Veterans Home Care Services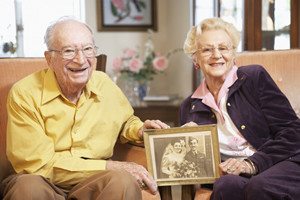 For veterans of all ages who may be dealing with certain disabilities, physical limitations due to age, or other factors that make it difficult for them to get around on their own, home care is a good option. However, some of these veterans may not have the financial resources to pay for a home care aide on their own.
If they don't have family to lean on financially, they may feel there's no other option aside from moving to a nursing home or basically hoping for the best with getting around the house alone. The Aid and Attendance Benefit, made available through the VA, is actually a financial pension program that can help pay for home care support services for those veterans who qualify for it.
Here are three key insights about the Aid in Attendance Benefit to consider.
Key Insight #1: Combat duty or overseas service is not required.
For a basic summary, a veteran needs to have served have served a minimum of 90 days active duty with at least one day of service during a time of war, as defined by Congress.  Service doesn't have to be in combat. For those veterans who served during the Gulf War, they need to have served at least two years active duty. They also need to have been honorably discharged, have limited financial resources and be able to prove home care is absolutely necessary.
Key Insight #2: Don't forget about mom or grandma– surviving spouses are eligible.
If the veteran has passed away, his or her surviving spouse is eligible for the Survivors Pension with Aid and Attendance. The Survivors Pension benefit, which may also be referred to as Death Pension, is a tax-free monetary benefit payable to a low-income, un-remarried surviving spouse of a deceased veteran with wartime service. The spouse must have been married at least one year and must have been married to the veteran at the time of the veteran's death. For the most part, the surviving spouse must not have remarried to be eligible, however there are some limited circumstances where the VA will allow a spouse to qualify for Aid and Attendance if they remarried after the veteran died.
Key Insight #3: It can take a long time for approval.
Due to a backlog at the Department of Veterans Affairs, it could take upwards of nine months or even longer to have an Aid and Attendance application approved. In the meantime, the elderly veteran or disabled veteran could be putting himself or herself at unnecessary risk if they don't have proper support and care around the house.
For more information and to learn about veterans aid and attendance, contact Veteran's Home Care at (888) 314-6075.