Alzheimer's Awareness Month 2023
Alzheimer's Awareness Month is observed each year in November. The Alzheimer's Foundation of America takes this annual opportunity to spur more dialogue and education around Alzheimer's care and early signs of the disease.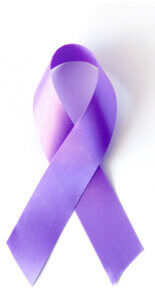 There are currently over 6 million Americans living with Alzheimer's Disease, and about 11 million spouses, children, grandchildren, siblings, and friends serve as their nonprofessional, unpaid caregivers. The Centers for Disease Control and Prevention estimate that most of these caregivers provide over four years of care to their loved one as their disease progresses.
Here, we cover signs of Alzheimer's development and progression, tips for caring for someone with Alzheimer's at home, and a few ways caregivers can find support.
Alzheimer's Disease Signs and Progression
Though many elderly patients with dementia have Alzheimer's, it is not the same as dementia. Dementia is an umbrella term for memory loss and cognitive decline severe enough to interfere with daily life. It can have many causes and can be a secondary symptom of another disease.
Alzheimer's, on the other hand, is a specific neurodegenerative disease. It is progressive, meaning it gets worse over time. While the cause is unknown, the best theory proposes that a buildup of proteins in the brain causes irreversible brain damage; this happens many years before symptoms start to show. It currently has no cure.
Alzheimer's Disease is more common in women than in men. Patients are most likely to be over the age of 65 (and especially over 75), but in some rare cases, symptoms begin much earlier. According to the Alzheimer's Association, fewer than 1 in 5 Americans notice mild symptoms as they emerge.
There are generally three stages to Alzheimer's Disease:
Mild: You may notice some memory loss, such as forgetting names and events and misplacing things more often, but the individual has no problems living daily life. They can still carry on conversations, plan ahead, and organize themselves, for the most part.
Moderate: Memory loss and confusion are more pronounced, and the individual might begin to express suspicion or repeat their questions. They may also start to wander and begin to have some problems completing tasks in daily life, as well as following instructions. They may also begin to show changes in mood and personality, becoming restless, frustrated, or depressed.
Severe/Late Stage: The individual needs help with most activities of daily living. They become unaware of their environment some or all of the time and can rarely or never carry on a conversation. They can have problems with eating (chewing and swallowing) and with incontinence.
Common symptoms of Alzheimer's Disease include:
Memory loss (poor recall of names, events, known people, and how to do common or loved activities)
Repeating questions
Difficulty with language, including basic words like the names of common objects
Reduced initiative and spontaneity
Increased agitation or aggression
Losing things, especially in odd places
Poor judgment and decision-making, including with finances
Wandering and getting lost
Poor sleep and "sundowning," where the patient becomes more restless and confused at night
Caring for Alzheimer's Patients at Home
There are some guidelines that can improve outcomes for both the Alzheimer's patient and their caregiver.
1. Communicate early.
If possible, have a conversation with your loved one early in their diagnosis to get an understanding of their wishes for their care and for end-of-life. This conversation will become increasingly difficult to have as their disease progresses. Include legal and financial matters that your loved one would want to settle while healthier.
2. Communicate with others.
Let others in your loved one's life know—from other family members to bus drivers to housekeepers to mail carriers—that they are experiencing progressive symptoms of Alzheimer's Disease. This helps them be vigilant, as well as understanding and supportive.
3. Communicate attentively.
When speaking to someone with dementia, face them fully and look them in the eye. Use their name often. Always speak with a calm voice, friendly expression, and relaxed body language. If appropriate, hold their hand.
Remember that losing the ability to communicate is deeply frustrating and isolating; speak to them often and offer the opportunity for them to communicate however they can. Also be sure to communicate as you carry out activities with and for them so they understand what you are doing.
4. Embrace routine.
Surprises and unpredictability can be especially distressing to someone with memory loss and cognitive decline. When caring for a parent with dementia at home, it is important to set up routines and rituals. This can also take some of the mental strain off the caregiver as regards daily planning. When changes are needed, make changes as gradually as possible.
Routine should also be applied to any medical care like daily medications or therapies, and can include fun activities such as puzzles and short walks.
5. Care for holistic health.
Whether cooking for them, shopping for them, or simply monitoring their wellbeing, ensure your loved one is eating nutritious foods at regular times. As chewing or eating itself becomes difficult for them, provide more accessible options like sandwiches cut in small pieces or nutritionally dense smoothies and soups.
Make sure they have time outdoors and regular walks. This can further offer mental stimulation and a sense of joy and calm. Simple activities like feeding ducks and visiting gardens can be beneficial to their mood.
In addition, incorporate routines like listening to music, painting, or playing any games they enjoy to keep their mind stimulated. Pay attention to candles, lotions, or other smells that they like (or dislike), as well as favorite blankets or clothing.
6. Safeguard the home.
Whether in-home Alzheimer's care happens in their home or yours, be mindful of slipping and tripping hazards and home temperature. Consider safety locks on appliances like the oven, and take stock of how kitchen and bathroom cabinets are organized. Safety considerations for Alzheimer's Disease can also include bright tape along hallways and doorways, lights in dark areas of the home, padding on sharp corners of furniture, a chair in the shower, and removing or limiting mirrors to prevent confusion when moving around. Additionally, voice-activated technology can help with quick emergency response and acting as a second pair of eyes and ears when you are not home.
Support for Caregivers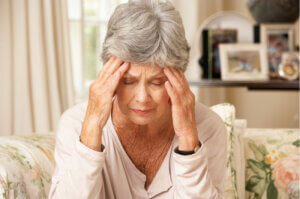 Loved ones often care full-time for their parents, spouses, and other relatives with Alzheimer's because of a lack of resources like affordable professional care. This can cause huge strain on caregivers mentally, emotionally, physically, socially, and financially.
It is important for caregivers to find an outlet for respite care. Time to refresh and restore is essential and irreplaceable. Reject feelings of guilt and protect yourself from compassion fatigue by practicing self-compassion and self-care. Beyond asking friends and loved ones for help, investigate any untapped care resources if your loved one is an armed forces veteran, such as the VA's Aid and Attendance benefit, which goes widely underused.
Caregivers should also bear in mind that dementia-related mood and personality changes can be difficult to understand and accept. Try not to take outbursts or unkind treatment personally. A support group—online or in person—can help you deal with emotional exhaustion and distress, as can one-on-one counseling with a licensed professional.
The Alzheimer's Association predicts that about 13 million Americans will be diagnosed with Alzheimer's Disease by 2050. These numbers represent even more caregivers who will need to learn how to help someone with dementia, even as they bear numerous other responsibilities. If your loved one needs home care, our VetAssist mission is to make home care easily and quickly accessible for those who qualify through the VA Pension with Aid and Attendance benefit. Veterans Home Care can help you determine whether you or your loved one will be eligible to receive the benefit, which can cover some or all of the cost of home care, and we make it easy to apply. Chat with us via our website, or call us at (888) 314-6075.
By Sylvia Trein, staff writer