The moment an aging veteran might need assistance at home, family often step up to help. It could be a spouse, adult child, sibling, or someone else. It's wonderful to have that kind of assistance when needed, but if that family caregiver begins feeling overwhelmed with stress and anxiety, the quality of care may significantly diminish.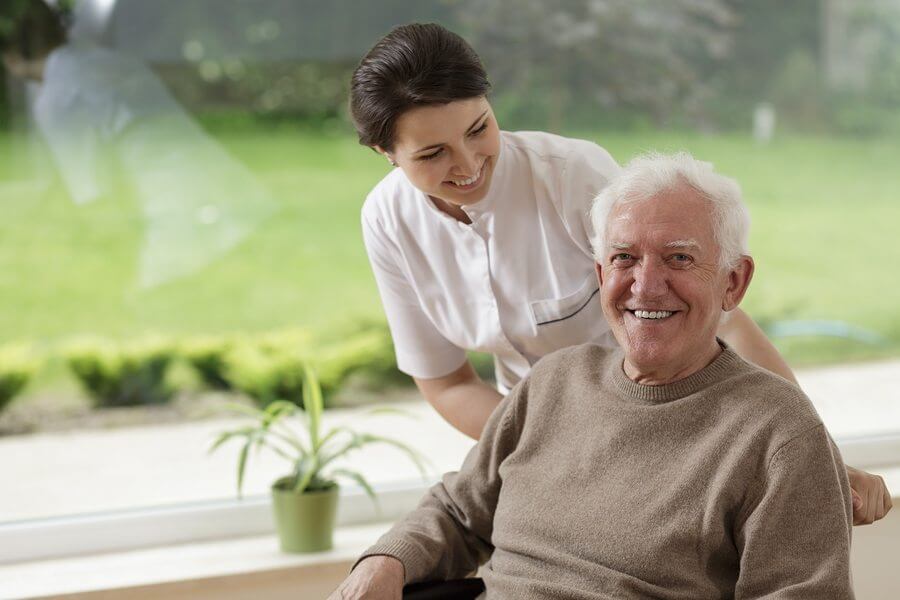 It's important that the caregiver get a break, too.
Just because this family member may feel it's his or her responsibility to look after them, it doesn't mean they have superhuman powers. They will reach their own limits, so what can be done to continue helping? That family caregiver should get a break every once in a while. There's a reason why just about every company out there now provides vacation time for their employees; they recognize the value in getting some time off to refresh, recharge, and come back to the job invigorated. The same holds true for family caregivers. This is a job, even though it's easy to overlook exactly what it is at the time because of the personal relationship.
The best option is to rely on home care support.
Not enough veterans realize the value in relying on a home care aide. Whether it's for support following a hospitalization, the natural process of aging, a disability, or even following injuries sustained in an accident, a home care aide or visiting nurse can be instrumental at providing comfort, safety, and helping the senior maintain a higher quality of life.
What about affordability?
Some veterans don't believe home care is an affordable option. However, there are certain pensions made available through the VA that could assist veterans in paying for home care services. One of these is called the Aid and Attendance Benefit. Another is called the Homebound pension. In order to qualify for the Aid and Attendance Benefit, a veteran needs to be able to prove home care is necessary at this point in their life. A doctor's recommendation can certainly go a long way in proving this. Another requirement is that the veteran needs to have served at least 90 days active duty service in one of the major branches of the United States military. A minimum of one day of their service needs to have overlapped a time of official combat, which is, generally speaking, World War II, the Korean War, the Vietnam War, or the Gulf War. If a veteran served any time during the Gulf War, their minimum time of service needs to have been two years. Finally, the veteran needs to have limited income and asset. Currently, the combined income and asset threshold is $119,000. By hiring a home care aide, it can help the family caregiver get the break he or she needs to come back and offer the best support to this veteran. Our 
VetAssist® Program
 can help you apply for the VA's 
Aid and Attendance
 benefit and access the home care you need. 
For more information and to learn about The VetAssist Program, contact Veteran's Home Care at (888) 314-6075.