Happy 102nd Birthday to WWII Veteran Minnie Shipp!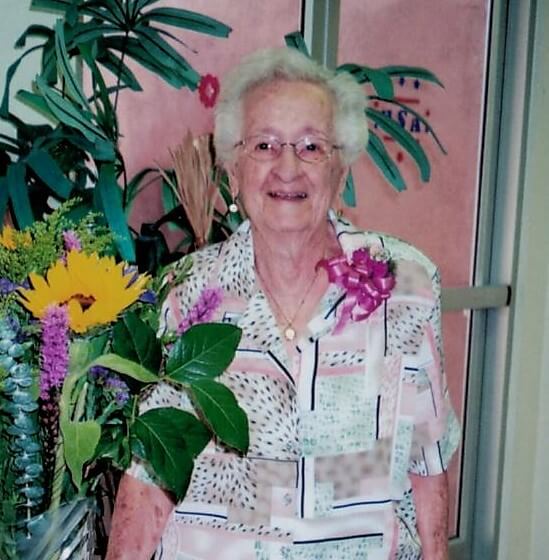 "My doctor says I'm doing great! But then, he doesn't have many patients he could compare me to."
Minnie Shipp is celebrating a very special milestone on May 24: her 102nd birthday. In keeping with tradition, her children, Gayle and Charles, will visit the senior community in Albuquerque, NM, where she has lived for eighteen years, and bring cake and ice cream for every resident.
Shipp is a popular resident of the community, where she has earned an Outstanding Volunteer Award for her social organizing efforts. Over the years, she has made it her mission to coax her fellow residents "out of hibernation" by organizing card games, communal meals, and group exercise sessions. Prior to moving into the complex, she toured the country with a camper for ten years with her late husband, Dick, after they both retired.
Another notable fact about Minnie Shipp? She is one of around 160,000 World War II veterans left in the United States.
Called to Service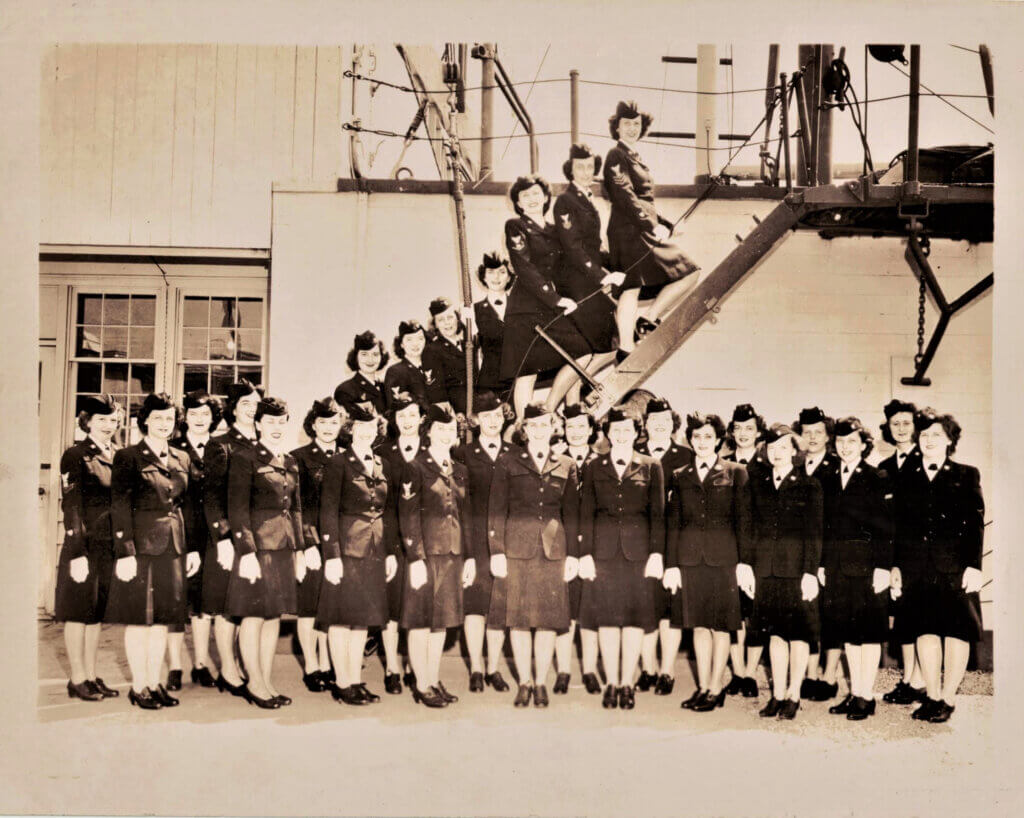 "I just wanted to [enlist]. There was something about it… We were all at that stage worried about the war and our country, and it was great to go in and make ourselves useful."
Shipp enlisted in the US Coast Guard on March 30, 1943. After training at Hunter College in New York City, she was stationed in San Francisco in the Twelfth Naval District. "We already had the Coast Guard in the area, the men. I was one of four women in my group. There was no place for our lodging, so they took over a hotel on Sutter Street, and that became our barracks." Here, Shipp became the duty officer responsible for mail, deliveries, and signing guests in and out. As the head of the barracks, she achieved the rank of BM1, or boatswain's mate first class, "right arm raising."
Though Shipp's four-woman Coast Guard team joined only two women already in the Twelfth Naval District, the group grew somewhat thanks to heavy publicity, in which Shipp and her cohorts were repeatedly photographed and highlighted in the newspaper. The women ran the Custom House in San Francisco. Shipp notes that few women were deployed outside the US unless they were trained medical professionals; rather, most women were stationed domestically so that their male colleagues could be deployed overseas.
She was thrilled with the occasional break from routine, such as when her group of female Coast Guard service members was asked to join a small group of Marines testing a ship. "We were out in the ocean, and we got fog-bound. We had to spend the night. We weren't prepared for that. We women slept on the benches in the officers' dining room. The next day, they were able to get us back home." She also had opportunities to visit Golden Gate Park, Alcatraz, the Farallon Islands, and even went to some movie premieres in the city.
Memories from the Service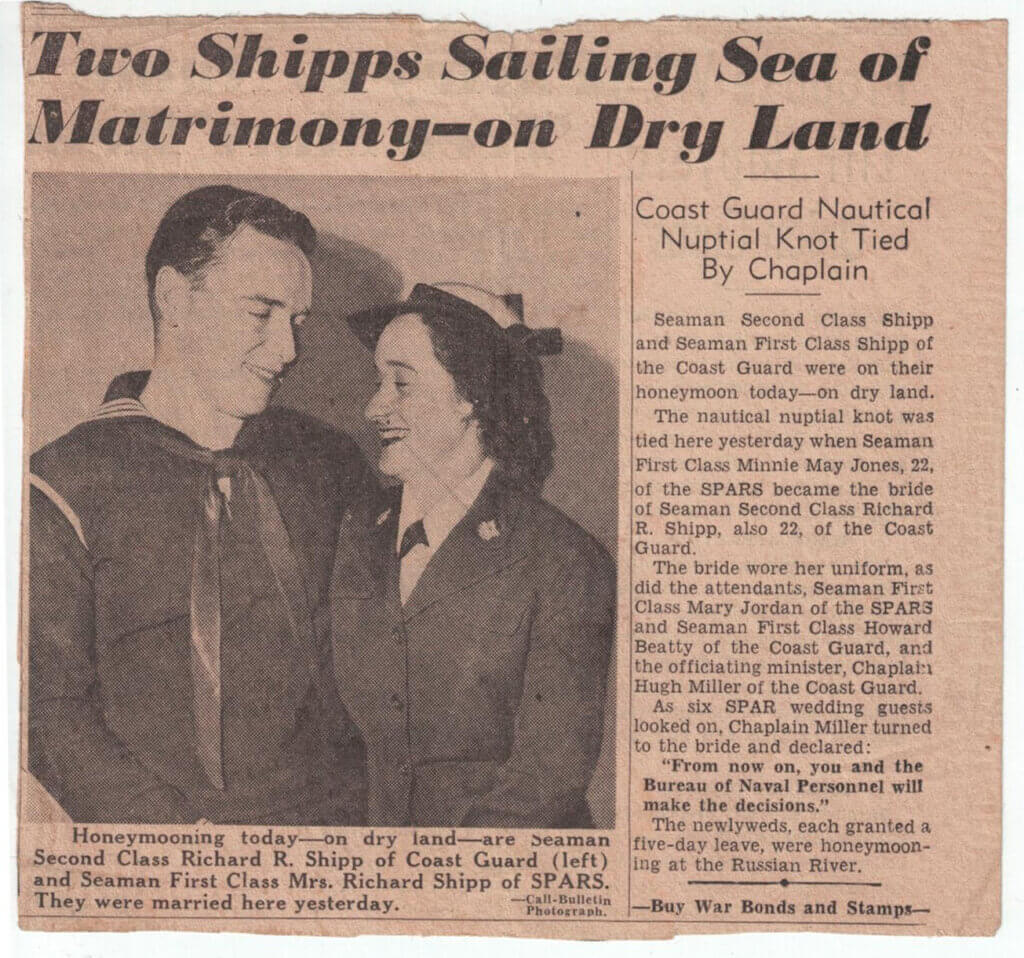 Perhaps Shipp's most life-altering experience from her service with the Coast Guard was meeting her husband. "I met one of the Coast Guard men, and we got married while we were out there. We were the first Coast Guard couple to marry in the Twelfth Naval District. They made a big to-do about us being the first, but also because of our last name."
Shipp was on a train back to San Francisco from Hunter College when she learned the war was over. She was discharged on November 27, 1945.
She has only fond memories of her time with the Coast Guard and will emphasize that everyone was welcoming, friendly, and generous. "I never regretted it. Everybody in the service was very nice to us."
When she moved into her present-day residence, a neighbor—the spouse of a veteran—told Shipp about some VA benefits she had not yet claimed. Some exploration led Shipp to Veterans Home Care and the VetAssist program, which helped her claim the benefits.
Shipp's message on her birthday reflects how she lives her life: "If you can pass some of yourself on to others, and if you're proud of yourself, that's great."
A very happy birthday to Minnie Shipp, and thank you for your joyful service to everyone around you!
For more information about Veterans Home Care's VetAssist Program call 888-314-6075