Veterans Aid and Attendance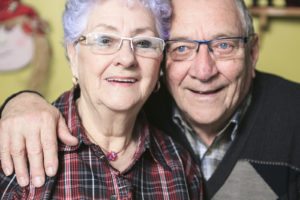 You heard about the Aid and Attendance Benefit through the Department of Veterans Affairs, VA, but you're not sure if your father would qualify for this particular pension. You know he was denied other VA benefits in the past, and he's reluctant to even bother with this application.
It's a good idea to let these veterans know they may certainly qualify for the Aid and Attendance Benefit, even if they had been denied other VA monetary compensation. That's because income and assets thresholds for the Aid and Attendance Benefit are much different than they are for other pension programs through the VA.
Here are five signs your aging father might actually qualify for this particular pension, which can be instrumental in helping him pay for home care services, which his doctor has highly recommended at this point in his life.
Sign #1: He served during a time of war.
Your father served during the Korean War, but he didn't serve in a combat zone. He never saw combat, even though he had friends and a cousin who did. It could be easy to assume that since he didn't see combat directly he wouldn't qualify for this particular pension.
The Aid and Attendance Benefit is set up so that as long as he served during a 'time of war' he could potentially qualify for it.
Sign #2: He served several years in one of the major branches of the military.
For this particular pension, it requires servicemen to have an honorable discharge, at least 90 days of active-duty service, with at least one day during wartime to qualify. Your father served honorably during the Korean War, so he qualifies under that provision.
For veterans with active duty after September 7, 1980, the active-duty qualifications are different. Generally they must have served at least 24 months or the full period for which they were called or ordered to active duty (with some exceptions), with at least one day during wartime.
Sign #3: He needs help at home.
You know your father needs support and care at home with activities of daily living such as bathing and dressing. If he can prove that, it will help his case with the application. See Sign #5 and you'll recognize an easy way to prove he actually needs extra assistance at home.
Sign #4: He has limited financial resources in view of his medical expenses.
Your father owns a home but otherwise doesn't have many assets and his pension is nominal. While his income is not increasing, his ongoing medical expenses are.
He will likely qualify based on his finances.
Sign #5: His doctor recommended home care.
Your father's doctor has recommended home care to not just keep him safe, but to also maintain a higher quality of life. If his doctor is willing to write a recommendation letter, that will help to verify that he needs care at home.
For more information and to learn about veterans aid and attendance, contact Veteran's Home Care at (888) 314-6075.